The 5-Step Closet Cleanout
Even the best-intentioned closet cleanouts can end up being less than impactful if you're winging it. It's just too easy to take shortcuts (like refolding and shifting stacks around rather than dealing with them), get distracted (Bridgerton can indeed wait), or give up halfway through. To kick off 2021, we created a five-step strategy for assessing, organizing, and elevating your closet. The end result should leave you with a tight and optimally functional edit, not just newly neat piles of all the same clothes.
Step 1
DECIDE WHAT STAYS AND WHAT GOES
THE STRATEGY:
The goal is to end up with three distinct piles: keep, sell or donate, and repair. Use the obvious things (every damn impulse buy ever) to start your sell or donate pile.
To tackle the rest of your wardrobe: "Go through your closet section by section," says Ali Pew, goop's fashion director and resident überminimalist (even her name is streamlined). "Look at each item and ask yourself when you wore it last. If I haven't worn something in thirty days, it goes, but forty-five or sixty days would make a good cutoff, too."
If that approach hits a snag somewhere around the silk and sequin section of your closet, don't get discouraged. "For the categories you don't wear every day, the question becomes: If I had an event to attend tomorrow, would I be excited to wear this?" Pew says. If not, let it go.
THE SENTIMENTAL STUFF:
"If you're keeping something only out of a feeling of obligation, allow yourself to preserve the memory with a photo, instead of carrying it as a burden," says KonMari consultant and Spark Joy New York founder Amy Chinitz. She is an expert in untangling the emotions that tidying can turn up, and she always returns to the original Kondo creed: It's about choosing joy.
But what if you can't tell whether the preppy blazer you haven't worn since boarding school sparks joy or just nostalgia? "Hold it and pay attention to your physical reaction," Chinitz says. "Your body's response and your facial expressions may provide clues and reflect the way you feel about something on a spiritual level."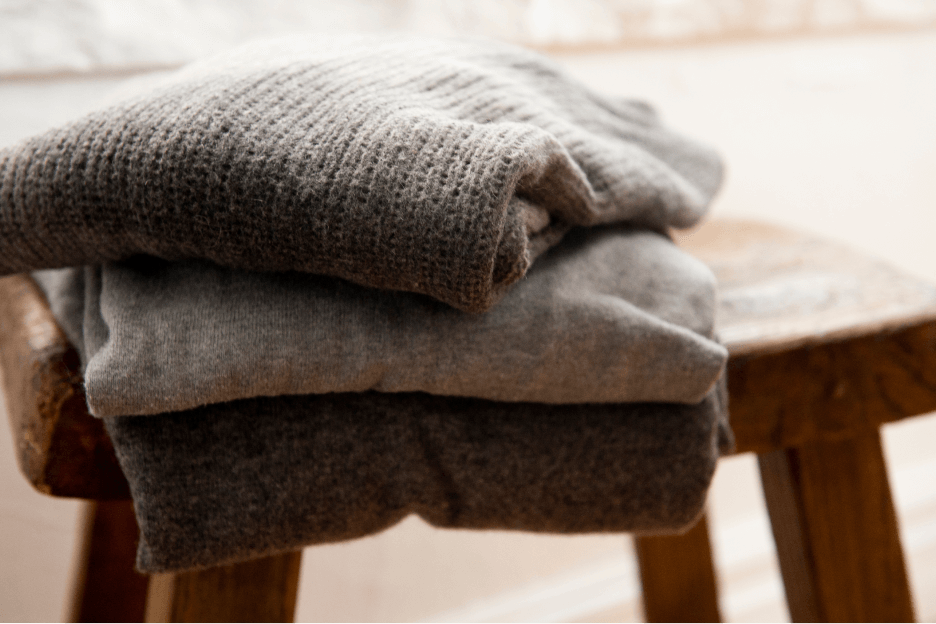 Step 2
FIND NEW HOMES FOR YOUR OLD STUFF
THE REALREAL
What to sell: Watches, fine jewelry, and designer bags, shoes, and clothing.
Why we love it: TRR authenticates, photographs, prices, and lists every item it sells—if your closet is packed with resale potential but doing it online sounds exhausting, this is your best bet.
How it works: Book an appointment with a luxury manager or expert for a one-on-one virtual consultation, then ship your items to TRR to take care of the rest.
FARFETCH SECOND LIFE
What to sell: Designer bags.
Why we love it: It's part of Positively Farfetch, the company's mission for good. Another Farfetch program trades credit for donations, and both keep used luxury items out of landfills.
How it works: Fill in the info on your bag and upload photos, and Farfetch Second Life will get you a quote within two days. If you accept, a courier will pick up your bag and you'll be paid once it's verified. Heads up: Second Life offers payment in Farfetch credit only.
REBAG
What to sell: Designer handbags, jewelry, watches, and accessories.
Why we love it: With Rebag's appraisal index, Clair, you can find your item's resale value before you sell it. Rebag pays for your piece up front, so you can claim that closet revenue right away.
How it works: Look up your item using the three-step Clair index. The classics usually get an instant offer; others require one or two days for Rebag to review. Accept the offer, ship your item, and receive payment when Rebag approves the goods.
VESTIAIRE COLLECTIVE
What to sell: Designer and contemporary pieces, watches and jewelry, vintage designer pieces.
Why we love it: Perfect for the wear-it-once type who likes to sell standout pieces frequently. Create a profile and your followers will get alerts every time you post a new item. Bonus points for low commission rates.
How it works: List your item using the app, ship it to the buyer or one of Vestiaire's global hubs when it sells (authentication is optional), and receive payment once Vestiaire approves and ships the item.
OBJECT LIMITED
What to sell: Vintage and secondhand designer clothing, shoes, bags, and jewelry.
Why we love it: Your quirky-fun-cool vintage pieces that aren't right for designer-only resale sites now have a modern route to the circular economy. This peer-to-peer platform lets you easily create listings with video, so potential buyers can get an almost-IRL idea of fit.
How it works: Create a profile and list your items using the app. When your item sells, print the shipping label, send, and get the selling price, minus a 15 percent fee, when the buyer receives it.
POSHMARK
What to sell: If you can wear it, there's a Poshmark marketplace for it.
Why we love it: Poshmark is a world. Enter to sell the basics you're ready to upgrade, well-worn designer and contemporary pieces, and the fruits of cleaning out your kids' closets.
How it works: Tag your items and be sure to list them in the right category. Poshmark is peer-to-peer, so you'll be notified when someone buys, makes an offer, or messages you. Download your shipping label, schedule a pickup, and you're done.
WHERE TO DONATE
Goodwill is ubiquitous in the US, and the money made off your old stuff helps people in your community find jobs. Women's centers, LGBTQ centers, and shelters for the unhoused often need donations, too. Before you donate, call ahead to ask about modified donation hours, and if you don't want to leave home, see whether the organization offers contactless pickup.
Step 3
REPAIR THE CLASSICS WORTH KEEPING
DREAM STEAM
The handheld steamer is the electric toothbrush of clothing care: regular use makes everything look better. Watching wrinkles slip out of a silk blouse in a plume of steam can even be, dare we say, meditative. At the very least, this chore gives you a reason to hide in the laundry room from your kids, pets, or parents for a few minutes, and it keeps pretty pieces in peak condition.
SWEATER CARE
When your go-to sweaters slip to the bottom of the stack, it's probably because they're pilled. Use a gentle sweater comb on delicate knits, cashmere, and even pant legs, and try a fabric shaver on chunky woolen knits—test a tiny area first, since shavers can snag more-delicate pieces.
KNOW YOUR LIMITS
Your Celine bag has seen better days. Those boots are no longer well-heeled. Your leather pants split a seam. Send them straight to Leather Spa for a sartorial wellness retreat and they'll come back refreshed and ready to get back to work. For those bags with good bones but dated details, the spa also gives killer face-lifts.
Step 4
GET ORGANIZED
Organizing is an everyday hustle with extraordinary payoff (we're dealing with life-changing magic here). Here are Amy Chinitz's top tips for tidying your drawers:
•

If you haven't tried folding things the KonMari way, give it a go—it's essentially rolling things up! The purpose is to place items side by side so that everything is visible and easily accessible.

•

Place boxes into drawers, especially for things that don't easily stand up on their own when folded.

•

Anything that would blow in the wind should be hung up.

•

The choice that makes the easiest and biggest impact when refreshing your closet is to make sure all of your hangers are the same.
The next move to master is the seasonal closet rotation. "When I'm working with clients on seasonal clothing switch-outs, I want to make sure they're honest about their inventory," says Michele Vig, the founder of Neat Little Nest and a KonMari expert. "I want them to be intentional about what they put into a seasonal closet or bin, so they don't store clothes they don't love." Yes, here Vig has hidden a micro cleanout in a biannual space-saving exercise, but this continuous streamlining will make your 2022 cleanout easier. "I want my clients to take the time to prep their clothes for storage. This means washing and depilling sweaters, fixing loose buttons, and the like."
Everything you need to get—and stay—organized is below.
Step 5
STRATEGIZE AND REBUILD
Filling in the blanks is the fun part, but it's a slippery slope. Taking notes on what you tossed calls out the shades and the shapes you're drawn to on the hanger but can't hang with in real life—pay attention, and don't make the same mistakes again. Need a mantra for responsible repurchasing? Try the Ali Pew MO: "Upgrade your essentials and invest in the classics." It's a straightforward approach that works—she's converted much of the goop staff into thoughtful minimalists able to resist impulse buys in favor of well-made pieces that won't go out of style. For more Pew POV, check out her tips for a creating a cohesive closet here.
SOURCE: Goop