First, empty your cabinets and lose what you don't use. Then follow these steps to keep your kitchen organized
Getting your kitchen storage organized and working well is very satisfying, but it can be hard to know where to begin — especially if you've been using your kitchen for awhile and are used to its quirks. To help, here's a quick guide to the best ways to organize your kitchen cabinets and drawers by grouping items by type, storing them near where you use them and getting rid of what you're not using.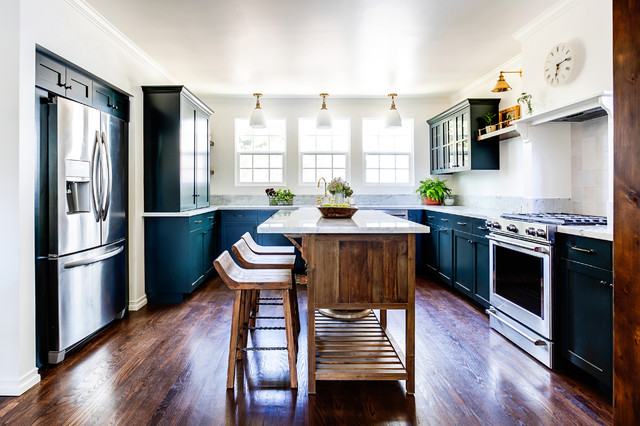 How to Organize Kitchen Cabinets and Drawers
These are the basic steps to organizing your kitchen storage. We'll go into each one in more detail:
Empty cabinets and drawers, including pantry food items.
Sort the cabinet contents by what you want to keep, what to throw away or recycle and what to donate.
Thoroughly clean all the surfaces of your cabinets and drawers.
Group all the items you're going to store in your kitchen by category.
Plan to place items near where they'll be used.
Add baskets, shelf inserts, cabinet racks and any new storage solutions you want to use to keep your kitchen cabinets organized.
Return everything to cabinets and drawers, prioritizing items by use.
Enjoy your clean, organized kitchen.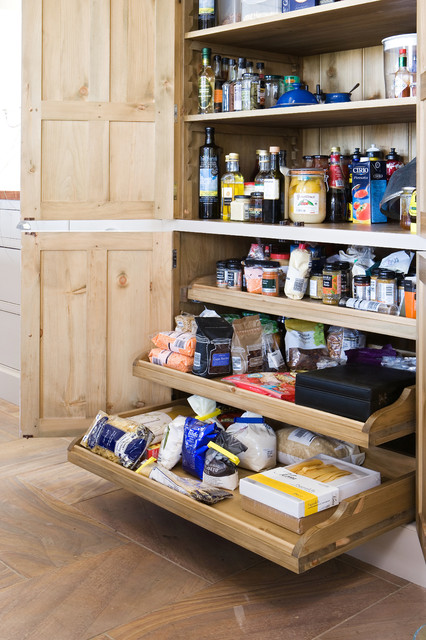 1. Empty Kitchen Cabinets and Drawers

Take everything out of your cabinets at once, or go cabinet by cabinet, and place the contents on a table or countertop."Physically handling each item forces you to make decisions about keeping, donating or discarding," says 
Karen Duncan
, a certified professional organizer out of Ponte Vedra Beach, Florida.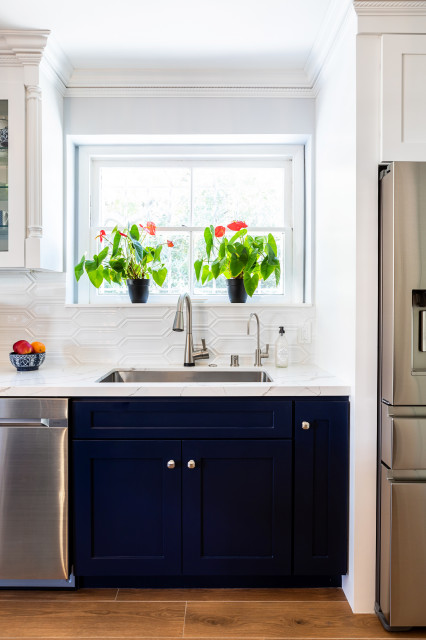 2. Decide What to Keep and What to Part With
The contents of your kitchen cabinets, like many storage cabinets around the house, are likely filled with items that you use often, but they're also likely filled with even more items that you use rarely, if ever.
Give yourself permission to let go of those unused items. Donate or give away what you can, recycling or throwing out anything you can't, such as expired pantry items.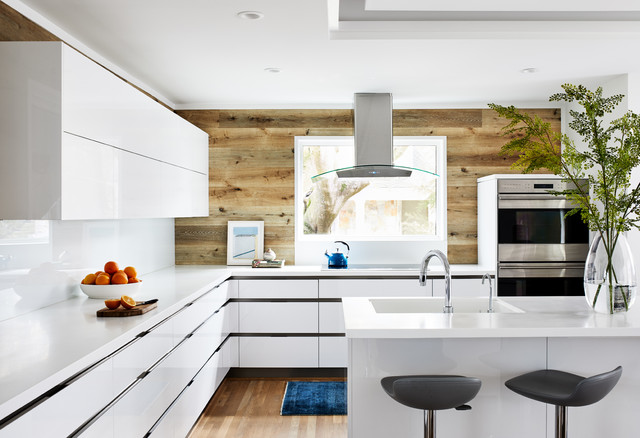 3. Clean Cabinets and Drawers
Now that your cabinets are empty, spend some time getting them really clean before you fill them back up. Wash all surfaces thoroughly with gentle soap and water and allow them to dry completely before restocking. For an extra level of polish, and to make future cleaning easier, you can also add shelf or drawer liners, or replace old ones.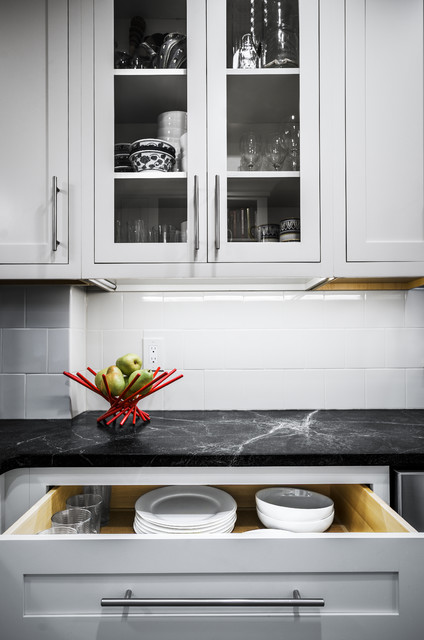 4. Group Items by Use
"Think of your kitchen as functional zones: washing, prepping, cooking on stovetop and baking," Duncan says.
Group the items or tools you use for each of those tasks together for efficiency. In the pantry, this means grouping food types by category: cooking, baking, snacks and breakfast,or whichever grouping technique works best for your lifestyle.
5. Place Things Near Where They're Used
Once you've grouped your items, plan to place them in cabinets or drawers close to where their function is performed.
In the panty, place the foods that you use most often in the easiest-to-reach places. (One possible exception: "If you think you eat too many snacks, put those up high so you don't see them as often, and it's more of a to-do to get them," says Tori Cohen, an organizing and decluttering specialist in New York City.)
While you're working out what to store in each cabinet or drawer, Duncan suggests placing temporary labels made of blue painters tape on the cabinet or drawer where each group is going. This will help you get a sense of how your storage plan is shaping up and simplify making adjustments as you go.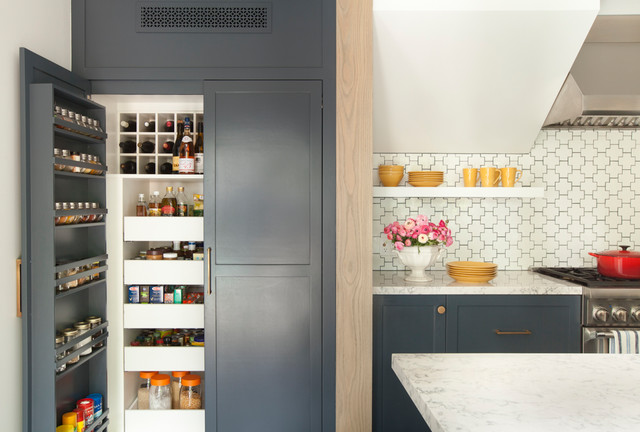 6. Consider New Kitchen Cabinet Organizers
Once you have determined where you'd like to store everything, look for places where your kitchen cabinets and drawers could benefit from additional organization and storage tools. Some ideas to consider:

Roll-out shelves. Extra-deep lower cabinets benefit from roll-out shelves, either custom-made or purchased from a kitchen or organizing store. The shelves will allow you to easily see the cabinet's entire contents — even what's at the very back.
Baskets and storage containers. 
Storage containers and open-topped 
baskets
 can be a great way to group like items, especially food.